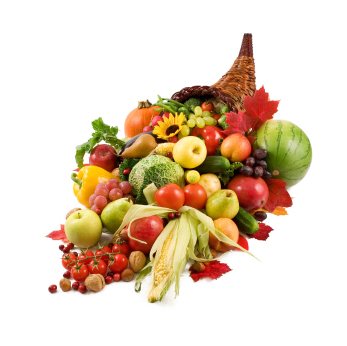 Does fasting really accomplish anything? Didn't Jesus rebuke people for fasting?
God made us with a body and a spirit. We are physical and spiritual beings. Jesus commanded us to worship "in spirit," but does this mean our bodies are inconsequential to spiritual life? The Bible tells us the opposite. Those who receive the Holy Spirit become temples of God. That is, God comes to dwell in our bodies. For this reason, St. Paul tells us, "Glorify God in your body." Jesus died for us not to free us from our bodies, but to free us in our bodies. St. Paul says, "Let not sin therefore reign in your mortal bodies…"
Jesus' perfect sacrifice involved both his body and his spirit. He laid down his flesh and submitted his spirit. Following Jesus' example, St. Paul tells us to "present our bodies as living sacrifices, holy and acceptable to God, which is our spiritual act of worship." Our bodily action is spiritual worship, according to St. Paul. This, of course, does not mean we can merely offer our bodies apart from our spirits, for we cannot divide the human person. Rather, it means we must offer our entire being to God – body and soul – just as Jesus Himself did. St. Paul even goes so far as to say that our "bodies are members of Christ." We glorify or deny the Lord with our bodies.
Jesus gave instructions for those who fast. He did not state, "if you fast…" but "when you fast…" Jesus' rebuke comes for those who fast for the wrong reasons. Jesus was not rebuking the outward action but the inward motivation of these people. We must fast not to be seen by men, but to offer ourselves as living sacrifices to God.
Fasting is so important for Christians that we learn some prayers must be accompanied by fasting. In the Gospel we learn that the prayers of Apostles were not effective in one instance. Upon questioning Jesus, he told them, "Some demons can only be driven out by prayer and fasting."
The Gospel also shows us that Jesus himself fasted. As our ultimate model in everything we do, we must not take his fasting lightly. As we strengthen our wills through sacrifices, we are able to strengthen our spirits as well.
How then should I fast? There are many ways to fast. You can have only bread and water for a day. You can fast from sun-up to sundown. You can skip a meal. You can make small sacrifices within a meal – give up butter, salt, cream in your coffee, or your favorite snack for the day. If your health is not great or fasting would prevent you from attending your needs, you can fast in other ways. Give up the Internet, TV, or your phone for a day. Sacrifice listening to the radio or chewing gum. The point in all these activities is not merely to do them, but to do them from the heart. If we make give up some sort of pleasure, such as eating, we make a prayer of body and spirit. Our difficulties, sacrifices, and sufferings can be joined to the prayer and perfect sacrifice of Christ, who offered himself to the Father in the Holy Spirit. Friday is a particularly powerful day to fast, as it is the day Jesus offered the ultimate sacrifice. Our sacrifices can have meaning because they are joined to the Ultimate meaning – Christ crucified and resurrected. With Jesus, who sacrificed his body, we can say, "Father, into your hands I commend my spirit."